How Does SERVPRO Deodorize a Business After a Fire?
5/10/2022 (Permalink)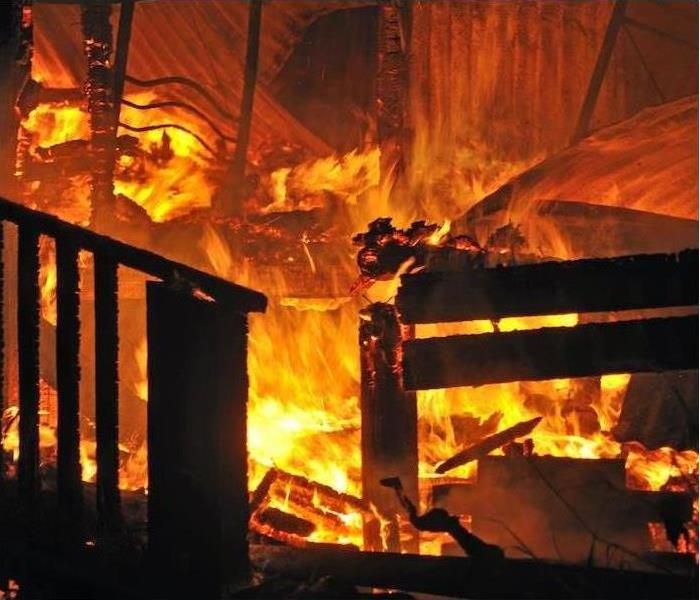 Fire damage services by SERVPRO are top notch. Their techs are IICRC certified for fire restoration.
Our technicians battle fire damage with an arsenal of professional deodorizing methods
When a business experiences a fire, smoke can travel quickly through a building. This spreads foul odors into areas not touched directly by the fire. Removing the terrible smell is a vital part of fire damage restoration.
Professional and Experienced Intervention
If your business is impacted by fire damage, it can be devastating. It means loss of business and income if you are closed for any length of time. Water extraction and various restoration processes are used to restore your venture to preloss condition. One of the main things we deal with is the smell. Our technicians use several professional techniques for odor removal, including:
ULV Fogger – A wet fogging method. Low-pressure air is produced that disperses water droplets throughout to remove odor.
Thermal Foggers – A dry fogging method. A deodorant solution gets vaporized by the fogger and sprayed into the area.
Ozone Generator – Ozone is produced by the machine, which oxidizes the odors. Nothing living can be in the area when this method gets used.
Our team follows strict safety protocols when using any of the above methods. For surface material that has lingering smells, special sealants are used to seal in the residue. The surface can then be painted.
For professional commercial fire damage services in your area, contact SERVPRO at 215.368.4110. We're Faster To Any Size Disaster.